Oneness Books
This series of six books by Llewellyn Vaughan-Lee explores the spiritual dimension of the awakening consciousness of oneness, and its role in the vital need to shift from a story of separation to a new story that fully embraces life's multihued unity. In the decade since these books were originally published we are witnessing accelerating ecological devastation and climate change, and in response many people are awakening to this need for this new story of life's interdependence, its interbeing. And yet at present this new story lacks the power needed to break the grip of our present myth of consumerism and its accompanying global exploitation. Instead we are confronted by increasing divisiveness and isolationism, even as the voices of young people call out for climate justice and the living Earth. These books reconnect us with the wisdom of how our spiritual energy, our light and love, is a much needed catalyst for real change, aligning us with the power of the land and the teachings of the heart. They bring our practice fully into the arena of global service.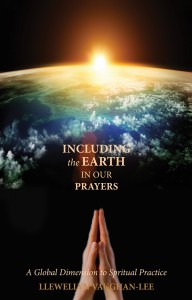 Spiritual Ecology Books
This series of book explore the emerging subject of Spiritual Ecology, a spiritual response to our present ecological crisis. The first book in this series, Spiritual Ecology: The Cry of the Earth, fostered the emergence of the "Spiritual Ecology Movement," and brought together voices from Buddhism, Sufism, Christianity, and Native American traditions, as well as from physics, deep psychology, and other environmental disciplines to help us reassess our underlying attitudes and beliefs about the Earth and wake up to our spiritual as well as physical responsibilities toward the planet. Darkening of the Light: Witnessing the End of an Era is a more personal series of visions that begin with the potential for an awakening of the world and the heart of the world, but then takes us into the darkness of our growing ecocide, and what this means for the soul of the world. The most recent book in the series, Spiritual Ecology: 10 Practices to Reawaken the Sacred in Everyday Life, offers inspiring and practical guidance for reconnecting to the sacred in every day life and supports profound changes in how we think about and respond to the ecological crisis of our times.