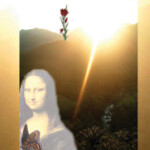 Anima Mundi
with Llewellyn Vaughan-Lee
London, UK, April 7, 2005 at the Guild of Pastoral Psychology
The Anima Mundi, the world soul, is the ordering and creative principle in creation. She is at the center of all things and yet she is hidden in the world. She is waiting to be used to connect us with the inner powers that belong to matter and life itself.
LISTEN