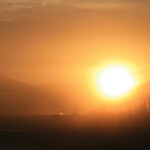 A Spark of the World Soul
with Llewellyn Vaughan-Lee
CIIS, San Francisco, December 2005
Through spiritual practice and inner work we access the divine light within us. How can we then use this light in service to the whole? How can we align our inner light so that it can nourish life and help the world to awaken? The world needs the light of spiritual consciousness for its transformation, and these two talks explore this relationship between the individual and the whole, between our own soul and the soul of the world.
LISTEN
Part One
Part Two